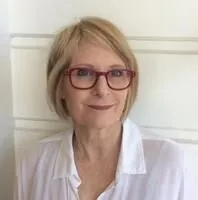 Fiona E. Steele, M.A.,
Licensed Marriage and Family Therapist
License #20388
Were you raised by a parent who cared more for themselves than they did for you? Were they overly critical except when you reflected well upon them? Did you lack the experience of genuine nurturing?
If so, you may be the child of a narcissistic parent. As a result, you may hide or deny your pain, become involved in unhealthy relationships, overachieve (while feeling like an impostor) or self-sabotage. You probably never feel "good enough".


I am a licensed Marriage and Family Therapist in California with over 25 years experience treating victims of narcissistic abuse's. I am gentle but direct, interactive and goal oriented. I use a variety of techniques such as EMDR, to clear trauma and eliminate nagging self doubt, guilt, anxiety and depression. I will give you the tools you need to navigate the narcissistic relationships in your life and to heal
your trauma.

My own journey from narcissistic abuse gives me a first-hand perspective with my clients. I understand and I am passionate about helping people get through it too. I strive to create a safe, nurturing place in which to heal.


License, Certifications & Awards: B.A. Communication Studies, UCLA
M.A., Clinical Psychology, Antioch University Los Angeles
Licensed in 1985: California LMFT #20388
Additional Training: EMDR, Hypnotherapy, WIEBGE trained, Trauma Resiliancy Model (TRM), Psychology Today Certified
Professional Activities and Memberships: Clinical Member, California Association of Marriage and Family Therapists